On January 24, overseas sports media outlet TechnoSports announced BTS' V as 2023's most handsome man in the world.
BTS's V, representing Korea placed first and beat Hollywood stars such as Robert Pattinson who took second place, followed by actor Tom Holland, soccer player David Beckham, Canadian Prime Minister Justin Trudeau, actor Bradley Cooper, and actor Chris Evans.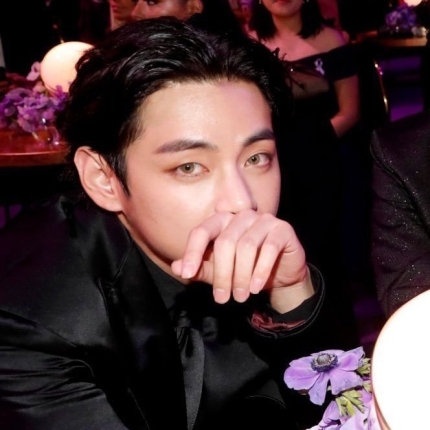 The outlet explained that V is chosen because of his popularity with female fans, further praising his style and handsome visuals. They also added that he is the most loved member of the top boy band from Korea, BTS.
Chinese netizens also jumped to congratulate the idol as the news immediately became viral, placing V at one of the top spots of real-time Weibo search results which is China's largest social media platform.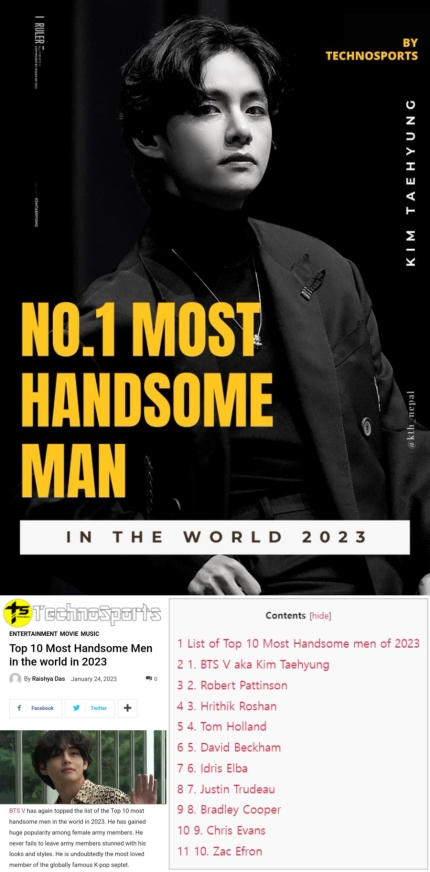 Searched more than 1.3 million times, '#Kim Taehyung the world's most handsome man#' ranked 4th in the real-time search wherein it ranked 2nd in the entertainment category.
Three days after, the hashtag garnered over 250 million views proving BTS V's influence in China and the whole world.