On the MV shoot sketch of "VIBE" by TAEYANG feat BTS' Jimin, Jimin talked about the details of the preparation they did ahead of the MV shoot.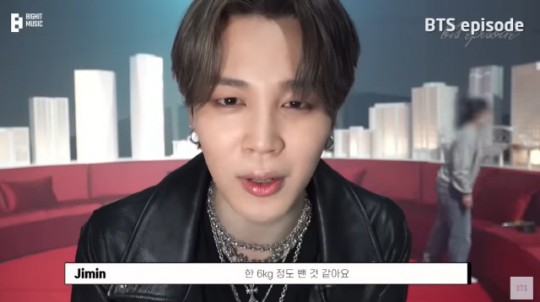 Jimin revealed that he lost a lot of weight, sharing, "I really lost quite a lot of weight this time. In the past, when I lost the most, I dropped down to 123 lbs, but this time I barely got to 130 lbs. So I lost 13 lbs."

During the dance scene with TAEYANG, Jimin continued praising him for being cool and being on another level while smiling proudly at the camera. The idol also humbly shared that he is learning from TAEYANG every second and feels like he is on a field trip.

Jimin shared that he has been a huge fan of TAEYANG since he was young. He has always mentioned this to his fans, ARMYs, so he knows they will surely be happy for him. Jimin continued by saying that he knew all of TAEYANG's songs, even the old ones. The BIGBANG member then playfully teased him by asking, "Even the B-side ones?" to which Jimin responded with, "Of course, I know it all."
Credits to BANGTANTV's official YouTube account for the thumbnail