BLACKPINK's Jennie recently celebrated her 27th birthday last January 16 and fans all over the world sent their greetings for the idol.
Keen-eyed Korean netizens who also celebrated with the idol saw a plain white cake on Jennie's Instagram birthday post that resembles a rose with crushed gold leaves at the tip and were shocked to find out that it costs 250k won or about 203 USD.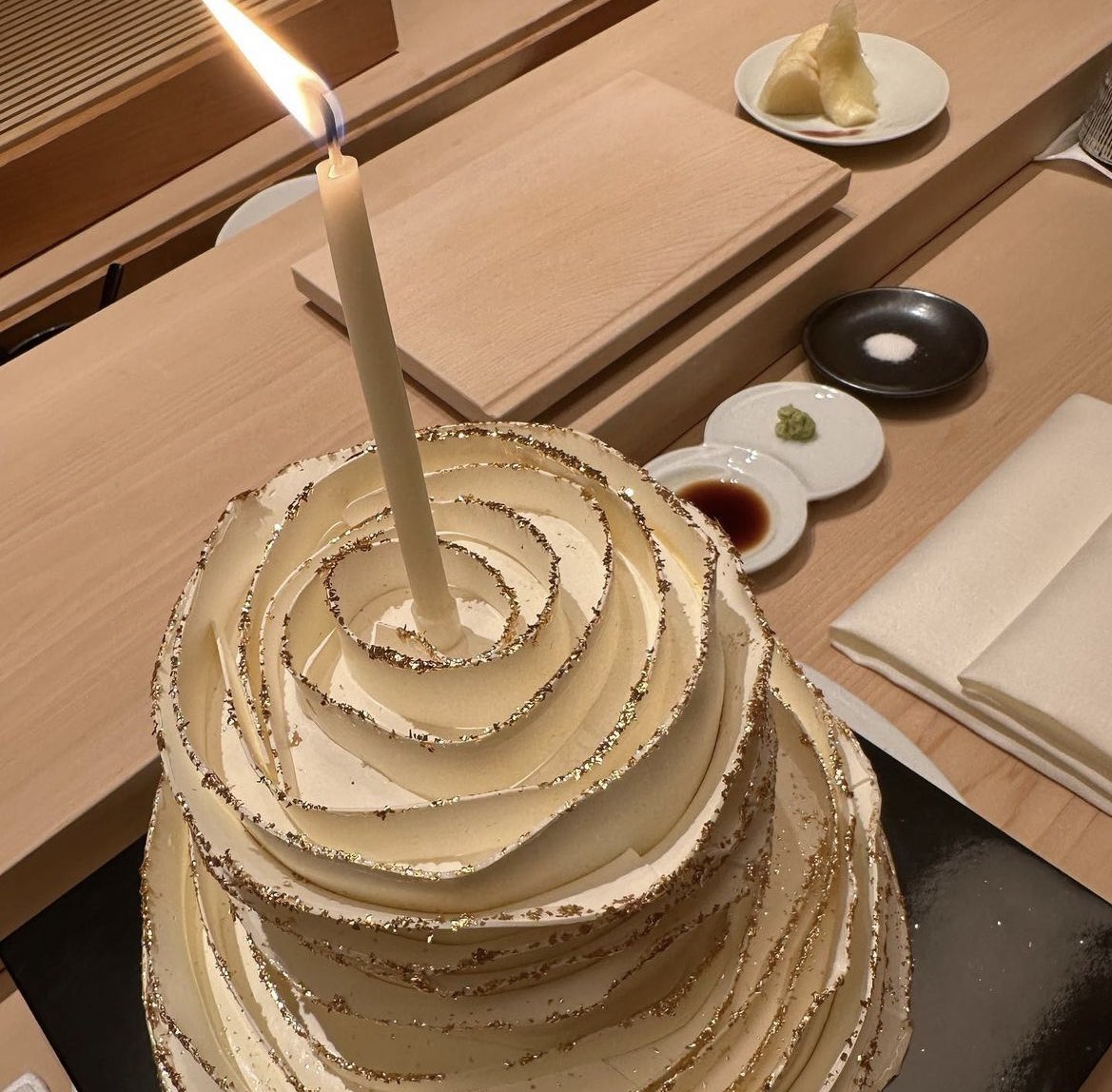 They commented:
One cake is the price of a coat ㅠㅠ
Is it whipped cream?? I also have to go to Shilla Hotel someday
It must be delicious
A cake costing 250,000 won haha, I wonder how delicious it really is
They sprinkled gold dust
Oh...hahaha the design looked expensive
It must be delicious
pretty pretty
I will try it someday...
Wow, the cake was pretty
wow
The candle looks strange
What does a 250,000 won cake taste like? It must be delicious...
Is it made of gold
I wonder if Jennie doesn't have much greed for money now???...250k won seems like a small amount of money for her
How did you sprinkle the gold dust? It doesn't reach anywhere else, and it's only sprayed on the pointy part of the petals... Did you touch it gently with a brush
However, it must have taken a long time to make because it had to be peeled off and attached to the gold powder
Wow...What does a 250,000 won cake taste like?
It's pretty, but why is it 250,000 won
It must be delicious
The cake is pretty. I think I will be able to buy it only when it's my mother's birthday..